Volunteer Information
Showcasing Charleston's history and architecture, volunteers with the Fall Tours are able to engage and educate our guests with respect to our mission and preservation.
For this reason, we are in search of dedicated volunteers whose time, effort, and knowledge will ensure the preservation of those things that make Charleston uniquely special. Volunteering with the Preservation Society will provide an enjoyable learning experience, including guest speakers, walking tours, appreciation reception, printed materials and access to online information.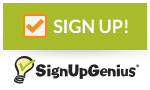 Each tour will need volunteers to serve in all the positions listed below.
Street Marshals Street Marshals serve as the public face of the Preservation Society for our tour guests, assisting them with directions and general information. Important traits include a helpful attitude, great smile, and the ability to answer general questions about Charleston's& history and places.

Senior Docents The senior docent is the liaison between the homeowner and the other docents assigned to that property. They are responsible for assigning the other docents at that property their station and also to keep the guests moving so no line forms.

House Docents House docents interpret a single room or exterior space. Docents will receive notes on the specific space in which they are working and should participate in training on how to provide an interesting and informative tour for your guests.

Garden Docents The Fall Tours include a number of lovely gardens that will be open to our guests, and we are seeking volunteers who can talk knowledgeably about plant materials and garden design to serve in these spaces. This is the perfect opportunity for an experienced or master gardener to volunteer.